Wilderness Systems Kayaks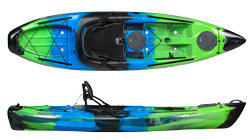 The Tarpon 100 is a feature packed sit on top for paddling on the sea, rivers and estuaries and thanks to its built in seat, is one of the most comfotable sit on top kayaks on the market.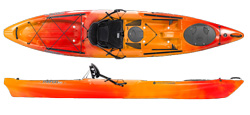 The Tarpon 120 is a 12 foot sit on top kayak packed full of features which make it a very popular choice for both kayak anglers, and people looking to do longer day and overnight trips.
Other Wilderness Systems Models
Please call for pricing, availability and any other information on 01202 625256.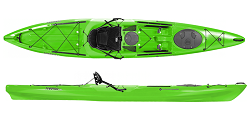 Wilderness Systems Tarpon 140
The Tarpon 140 is the bigger brother of the Tarpon 120 and offers faster straight line speed and a higher weight capacity.

Wilderness Systems A.T.A.K 140
The A.T.A.K 140 by Wilderness Systems is a fully equipped fishing platform designed for flat water angling and so stable you can easily stand up to fish.