Dagger Kayaks
Dagger Manufacturer A Leading Range of Touring Kayaks & White Water Kayaks
Dagger Touring Kayaks
The Dagger Axis 10.5 is an excellent, stable and easy to use kayak for paddlers with any level of experience.
The Katana is a stable and versatile kayak for those paddlers who want to take on whitewater, yet still have the ability to paddle longer distance's when needed.
The Stratos is Dagger's brand new kayak design, a high performance tourer which will suit any level of paddler
General Purpose Kayaks
A very popular general purpose boat with soft rails, ideal for beginner/ intermeditate paddlers and available in a range of sizes and outfittings.
The Dagger Axiom is a superb all rounder, with excellent hull speed this boat is great for running rivers and suring. Available in a variety of outfittings and sizes.
Kids Kayaks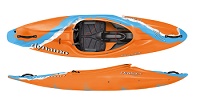 Small, lightweight closed cockpit for children to paddle. Great for kids who want to progress their paddling skills. .
Perception have made the Scooter as a kayak which is fun for everyone to use, great for use in the sea, on rivers and out in the waves.
Whitewater Kayaks and Playboats
The Dagger Mamba is the result of many years development, an all out Whitewater kayak which will handle anything you can throw at it.

Now available in either Action Spec or River Spec!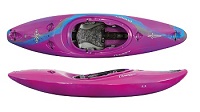 The Dagger Nomad is a classic design which has been over hauled for even better performance. This updated version is hugely popular with paddlers who like their whitewater steep and big!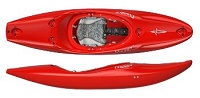 The Dagger Phantom offers great speed and a high performance hull. The planing hull offers great speed out of drops, whislt the extra rocker gives easy placement for more technical moves.
£1,165.50 (RRP £1,295.00 - Saving £129.50)
Discontinued Kayaks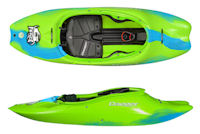 Dagger G Force
The Dagger G has now been discontinued!
Take a look at other Freestyle & Playboat options.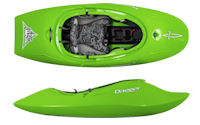 Dagger Jitsu
The Dagger Jitsu has now been discontinued!
Take a look at other Freestyle & Playboat options.