Kayaking & Canoeing Paddles For Sale
We stock and supply the best kayaking and canoeing paddles from the leading manufacturers. Check the links below to search via discipline.
If you're having trouble finding what your looking for, please call us on 01202 625256.
Paddle Bags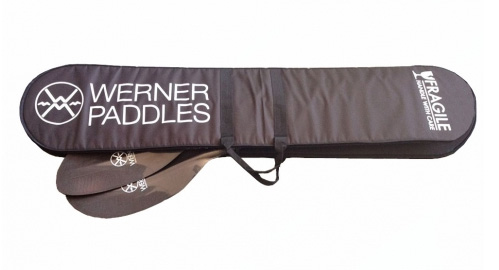 Werner Logo Paddle Bag
The Werner Logo Paddle Bag will keep your paddle protected during transport and storage off the water. With 2 sizes available to protect a variety of paddle lengths.
Touring - will carry 2 or 3 split touring paddles.
White Water - will carry up to 3 whitewater and canoe paddles, 203cm Max Length.