Dry Bags & Waterproof Carriers
If you're looking for specialist equipment or advice, or perhaps you're looking to find out what canoeing and kayak is all about, then we are the people you need to speak to. Please feel free to give us a call on 01202 625256 or email us at sales@bournemouthcanoes.co.uk and we will be more than happy to help.
Roll Top Dry Bags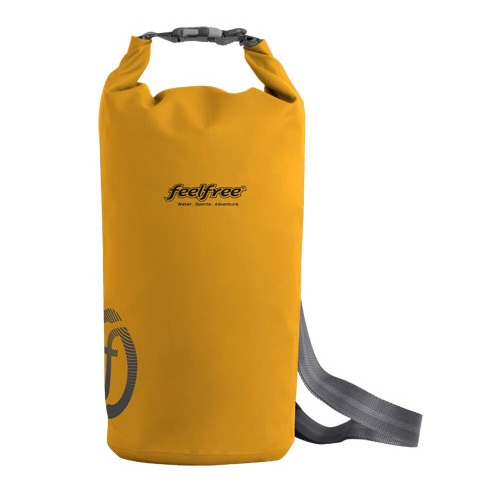 Feelfree Dry Tubes
These Feel Free Dry bags are made from a tough PVC material, and with a roll down top you will get a great dry bag that will keep your belongings safe and dry. The Feel Dry bags are ideal for any type of kayaking, feature a carry strap and are available in 3 sizes.
Sizing Details
5 Litre
Height 25 cm
Length 20 cm
Width 20 cm
15 Litre
Height 40 cm
Length 25 cm
Width 25 cm
30 Litre
Height 45 cm
Length 30 cm
Width 30 cm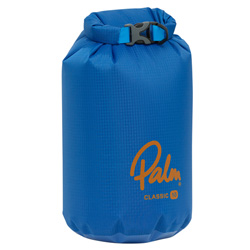 Palm Classic Dry Bags
The Palm Classic Dry Bags are perfect for keeping kit clean and dry. They're lightweight, flexible and come in a range of sizes to suit. Built with roll down closure, security D-ring and hanging loop on the base, they make a great additional to your paddling collection.
Shoulder carry strap supplied with 20ltr and 25ltr sizes.
Available Sizes:
5ltr - 26 x 18 cm
10ltr - 34 x 20 cm
15ltr - 42 x 25 cm
20ltr - 47 x 25 cm
25ltr - 54 x 25 cm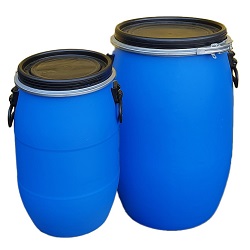 Blue Barrels
Multi-use watertight barrels keep your kit dry. Available in 30 & 60 ltr
options. These barrels also double up as a handy little table or seat on your canoe. These barrels are popular for use with open canoes but always secure the barrels into the canoe using the side handles in case of capsize.
30ltr Barrel - Height 53cm x Width 30cm
60ltr Barrel - Height 61cm x Width 38cm
Backpack Style Dry Storage Bags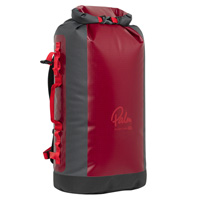 Palm River Trek - Chilli - 2020 Model
This dry storage bag features a heavy duty padded shoulder strap which is comfortable to carry when packed full of gear. Available in 4 sizes for easy packing no matter how much gear you have.
Adjustable backpack shoulder system
Supple, hard-wearing 420D fabric
Welded seam construction
PVC free
Sizing Details
50 Litres - 70 x 36 x 23 cm
75 Litres - 80 x 39 x 27 cm
100 Litres - 95 x 39 x 27 cm
125 Litres - 95 x 50 x 31 cm
Waterproof Phone, Electronics and Key Cases