Dry Bags & Waterproof Containers For Sale
Our range of waterproof containers to keep your gear safe and dry
If you're looking for specialist equipment or advice, or perhaps you're looking to find out what canoeing and kayak is all about, then we are the people you need to speak to. Please feel free to give us a call on 01202 625256 or email us at sales@bournemouthcanoes.co.uk and we will be more than happy to help.
Aquapac Waterproof Cases for Keys, Wallets and Mobile Phones
Aquapac Keymaster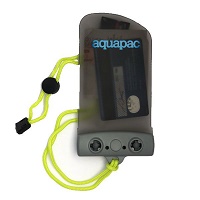 A protective waterproof case that is perfect for storing your cards, keys and cash safe on the water.
Aquapac Classic - Mini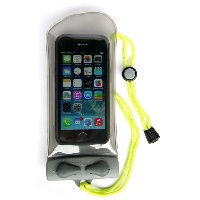 A protective waterproof case suited for smaller phones such as the iPhones 1-5, SE, 12 & 13 Mini. Attach the lanyard to your Buoyancy aid to have it at hand when paddling or can be used for any outdoor pursuit.
Aquapac Classic Case - Plus Size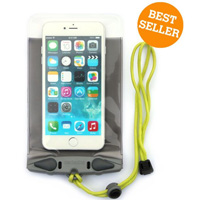 A waterproof case for keeping your iPhone 6+, Iphone 7+ or other similar sized phones, safe on the water. You will still be able to use your phone's features while it's inside the Aquapac.
Aquapac Classic Case - Plus Plus Size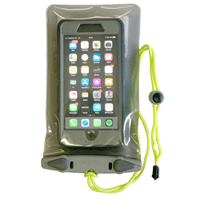 A waterproof case for keeping larger phones safe on the water. Full functionality of the phone is retained including touch screen and camera etc.
Dry Bags
Feelfree Dry Tubes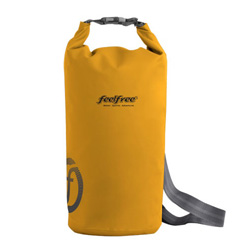 These Feel Free Dry bags are made from a tough PVC material, and will keep your belongings safe and dry.
They feature a carry strap and are available in 3 sizes as detailed below...
5 Litre: H 25 cm X L 20 cm X W 20 cm
15 Litre: H 40 cm X L 25 cm X W 25 cm
30 Litre: H 45 cm X L 30 cm X W 30 cm
Palm Classic Dry Bags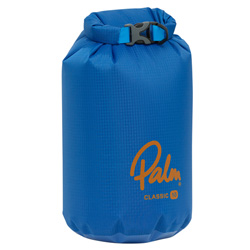 The Palm Classic Dry Bags are the lightweight, flexible option and come in a range of sizes, with roll down closure, security D-ring and hanging loop on the base.
Shoulder carry on the 20ltr and 25ltr sizes.
5 Litre: 26 X 18cm
10 Litre: 34 X 20cm
15 Litre: 42 X 25cm
20 Litre: 47 X 25cm
25 Litre: 54 X 25cm
Palm River Trek - Chilli - 2020 Model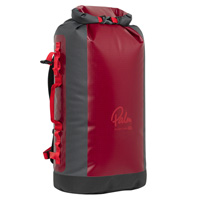 Palm's heavy-duty dry bag features padded shoulder straps so they're comfortable to carry when packed full of gear.
They are made of PVC-free and hard-wearing 420D fabric with welded seams for ultimate durability. Available in the following sizes:
50 litres: 70 X 36 X 23cm
75 litres: 80 X 39 X 27cm
100 litres: 95 X 39 X 27cm
125 litres: 95 X 50 X 31cm