Canadian Style Open Canoes For Sale

We stock and supply the best ranges of Canadian Canoes from the leading manufacturers. Check the links below to view our most popular models, the most lghtweight canoes, and our inflatable canoe range. You can also checkout our brand pages for even more canoes available.
If you're having trouble finding what your looking for, please call us on 01202 625256.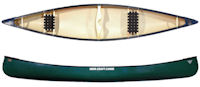 A selection of our biggest selling, most popular open canadian canoes. Perfect for family days out on the water, solo or tandem paddling in a variety of weights and constructions.

Lightweight canoes make loading on and off the car, portaging and making the journey to and from the water incredibly easy. These canoes are extremly robust and can be paddled solo or tandem.
Inflatable canoes are ideal for the paddler who wants a great canoe that is easy to store and transport.

We hold a wide range of open canoe equipment and spares. From extra seats, kneeling thwarts and painter kits to safety kit, buoyancy bags, trolleys and open canoe paddles.
Open Canoe Brand Pages