Sit On Top Kayak Equipment & Accessories
Equipment & Accessories for sit on top kayaks
If you are having trouble finding what you are looking for please give us a call on 01202 625256 and we will be happy to help.
Email: sales@bournemouthcanoes.co.uk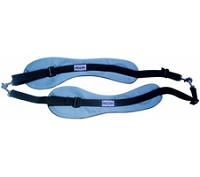 Feelfree Thigh Straps
Adjustable thigh straps to provide greater control while manouvering
your sit on top kayak and to keep you in your seat while playing in the surf. The Feelfree Thigh Straps are padded for comfort and are made of Nylon and Neoprene. They are fully adjustable and are fitted via D-ring attachments and non-corroding brass clips.
Nylon & neoprene construction
D-ring attachments
Easy fit to most sit on top kayaks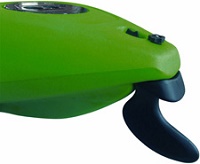 Feelfree Skeg
Skeg designed for use with the Feelfree Nomad and Gemini, perfect for
increasing the directional stability of your kayak.
The skeg simply bolts on to the rear grab handle of your kayak.
Fits Feelfree Roamer 1, Nomad Sport & Gemini
Bolts on to the rear grab handle
Increases directional stability
Replacement Kayak Drain Bungs
Not sure which drain bung will fit your kayak?
Please call us on 01202 625256 or send us an email to sales@bournemouthcanoes.co.uk to ensure you order the correct drain bung.
**Please note the pictures below may vary from what the actual drain bung looks like.**
Feelfree
Drain Bung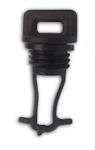 A feelfree drain bung including insert.
Perception
Drain Bung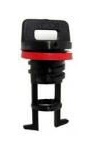 Perception screw in drain
bung.
Dagger
Drain Bung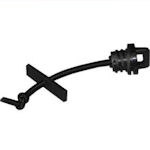 Dagger screw in drain bung with stopper.
Ocean Kayak Drain
Bung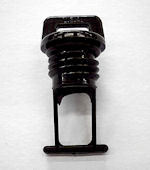 Ocean Kayak screw in drain bung.