Trolleys for Canoes & Kayaks
Canoe and Kayak Trolleys
Here at Bournemouth Canoes we hold a range of trolleys for all kinds of canoes and kayaks. Trolleys are a perfect way of getting your canoe or kayak full of kit to and from the water. Most trolleys will dismantle into smaller parts to allow easy storage whilst you go paddling.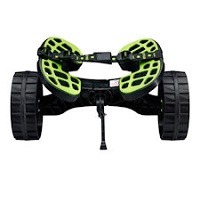 C-Tug Trolley
Built to last a lifetime, the C-TUG is setting new standards with its
sophisticated style and precision design. Made of non -corroding material and stainless steel reinforced axles, this trolley can be used on all terrains to get you paddling in places you dreamed of. C-TUG requires no tools and assembles in seconds.
Dismantles quickly
Tool-free assembly
Puncture-free wheels with hi-grip rubber tread
Effective for loads up to 80kg
Reinforced composite material
Thermo-bonded elastomeric hull pads
Stainless steel reinforced axles
2.4m (7.5') strap with cam-lock buckle
Adjustable kick-stand