Paddle Leashes
sit on top, touring, sea & kayak fishing Paddle leashes
Keep you and your paddle safe and with you when out on the water with a kayak paddle leash.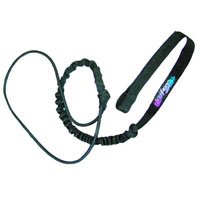 Ensure that you don't loose your paddle when paddling out in rough seas, white water and when surfing with the Feelfree Paddle leash. The leash features elastic to allow for flexibility of movement.

Normal length 1.1m - Fully stretched 1.7m (approx)
£10.76 (RRP £11.95 - Saving £1.19)
Northwater Coiled Paddle Leash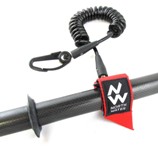 High quality paddle leash that stretches from 1.5 to 5.5 ft. and snaps back to its original shape. The snap hook clips securely on to a deck line, while 1.5" webbing with hook and loop securely wrap around the paddle shaft. Using a paddle leash allows you to free up both hands without the risk of loosing your paddle.
£22.46 (RRP £24.95 - Saving £2.49)