Kayak Deck Bags, Paddle Britches & Scabbards
Deck Bags, Paddle Britches & Paddle Scabbards For Touring and Sea Kayaks
Kayak deck bags are an easy way to keep needed kit and snacks close to hand when paddling. While paddle britches and scabbards allow easy and safe storage of emergency split paddles.
If you are having trouble finding what you are looking for please give us a call on 01202 625256 and we will be happy to help.
Email: sales@bournemouthcanoes.co.uk
Kayak Deck Bags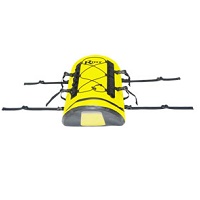 Riot Deck Bag
The Riot Deck Bag is perfect to keep anything you need close to hand in
whilst out on the water. Made from abrasion resistant 500D PVC, with 4 easy release buckle straps for attaching to your deck lines, with further attachment points and bungee on the top of the deck bag.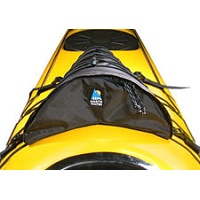 Northwater Peaked Deck Bag
The Northwater peaked deck bag is contoured to fit the shape of your
deck providing the perfect fit. This 420 denier nylon deck bag uses a polyethylene liner to keep the bag's shape. This tapered design renders less wind and wave resistance.
L 12" x W 12" front - 7" back / H 7" front - 3" back.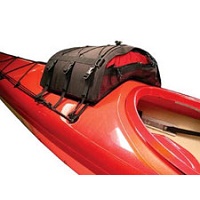 Northwater Expedition Deck Bag
The Northwater Expedition gives space for your kit on long trips. The
unique 'Non-Slip' attachment system uses a vinyl base sewn at the rear of the bag and held with hook and loop. A polyethylene liner shapes it for easy access through the front zippered entry.
Emergency Kayak Paddle Storage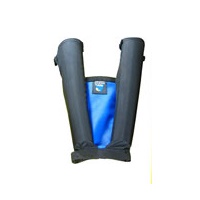 Northwater Paddle Britches
The Northwater Paddle Britches allow you to store a spare paddle within
easy reach on a sea kayak. A tapered polyethylene stiffener in each sleeve your paddle will effortlessly slide in every time. They can be attached or transferred from boat to boat without untying your deck lines
Allows you to carry a spare paddle
Polyethylene stiffener in sleeve for effortless storage.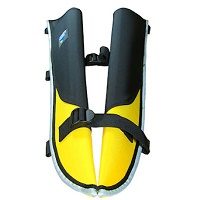 Northwater Paddle Scabbards
These paddle scabbards are made extra-long to accommodate any size
paddle, boat length and paddler. They have just the right amount of compression to hold the paddle while you can adjust the deck lines over the blades. Their unique design complements the streamlined shape of your bow allowing wind and waves to flow by effortlessly.
Allows you to carry a spare paddle
Streamlined shape to shed water
Adjustable to fit a wide variety of boats