Northwater Deck Bags
Peaked and Expedition Deck Bags For Touring and Sea Kayaks
Northwater Peaked Deck Bag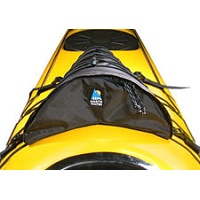 The Northwater peaked deck bag is contoured to fit the shape of your deck providing the perfect fit. This 420 denier nylon deck bag uses a polyethylene liner to keep the bag's shape. This tapered design renders less wind and wave resistance.

L 12" x W 12" front - 7" back / H 7" front - 3" back.
£49.46 (RRP £54.95 - Saving £5.49)
Northwater Expedition Deck Bag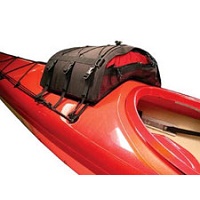 The Northwater Expedition gives space for your kit on long trips. The unique 'Non-Slip' attachment system uses a vinyl base sewn at the rear of the bag and held with hook and loop. A polyethylene liner shapes it for easy access through the front zippered entry.
L 14" X W 13.5" X H 4.5"
£71.96 (RRP £79.95 - Saving £7.99)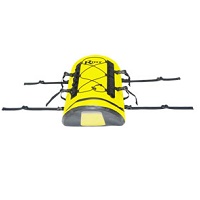 The Riot Deck Bag is perfect to keep anything you need close to hand in whilst out on the water. Made from abrasion resistant 500D PVC, with 4 easy release buckle straps for attaching to your deck lines, with further attachment points and bungee on the top of the deck bag.
L 37cm x W 31 x H 16cm
£49.95 (RRP £54.95 - Saving £5.00)