Typhoon Multisport Hinge
Newest version of The Multisport Suit
Updated version of the Multisport suit featuring Typhoon's hinge zip system, neoprene neck seal and a new stylish and high visibility design.
£492.15 (RRP £579.00 - Saving £86.85)
More info
Features / Spec
Sizing
Video
Typhoon Multisport Hinge
The Typhoon Multisport suit has had an update for the new winter season with this version, the Typhoon Multisport Hinge. This is not a replacement for the original Multisport 4 but offers an alternative option for those who want the reliability and proven quality of a Typhoon Multisport suit but with slightly different features.
The Hinge suit features Typhoon's innovative hinge zip system as featured on the PS330- this is a waist mounted zip which is easy and quick to get in and out of, and gives the added advantage that one person can do the zip up themselves.
The Multisport Hinge comes fitted as standard with a neoprene neck seal, as opposed to the standard Multisport which has a latex seal on the neck. This is a more comfortable option but if you prefer to be 100% dry then its possible to have the latex seal fitted for a small fee.
The Multisport hinge carries all the other features you would find on the original multisport; latex wrist gaskets, fabric socks, twin waist seal and relief zip.
Features
Quadply fabric
Latex and neoprene wrists
Fabric socks
Con Zip (relief)
External waist tube with adjustment
Pre bent arms and legs
Cordura reinforced knees, seat and elbows
Wrist and ankle covers
Sizing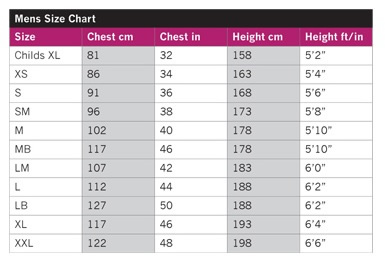 Give us a call on 01202 625256 if you have any questions about the Typhoon Multisport Hinge